RADIO NUR BAHA'I
http://stream.stationplaylist.com:8030/played.html
Water's Edge, written by Cyndi Lauper and Rob Hyman. I first heard this song on One Life To Live. It was sung by Kathy Brier, who portrays Marcie Walsh McBain. This song touched my heart so deeply, I wanted to sing it. So hear it is.
SEVEN IN THE SKY RECORDING 6-19- 04

This is a tribute to the fallen seven from the "Columbia". I wrote this song on February 1, 2003. I heard and felt their transition to heaven. The explosion shook my house in Fort Worth, Texas and broke my heart. This is my song of healing. May it bring peace to your spirit.
Mary Catherine Stomer-McGregor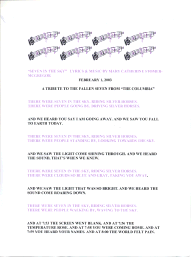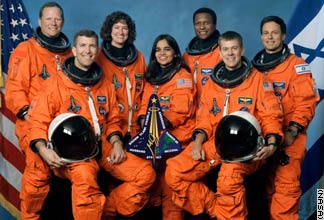 http://www.cnn.com/interactive/space/0301/gallery.mission.guide/frameset.exclude.html
"SUN ARISING" (The Pioneer Song) From the "Land Of the Beloved CD" by Vahid N'dobe 6-05-03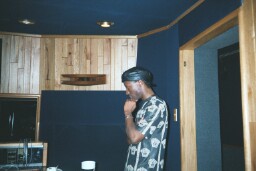 Vahid checking the track.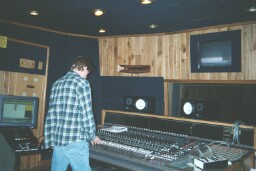 Ty, the sound engineer mixing it up!!!!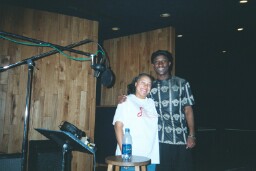 Good job Mary!!! Thanks!!!!
OTHER MUSICAL PERFORMANCES
MLK Celebration Me, Vahid, Mehdi, & Andy (4-17-04)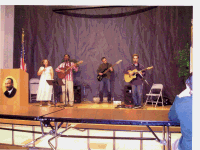 Concert at TCC's Recital Hall in Fort Worth, TX (12-6-04)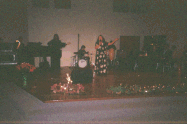 Special Mother's Day Concert at Arts Fifth Avenue in Fort Worth, Tx
(5-8-05)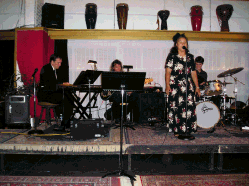 After the concert....